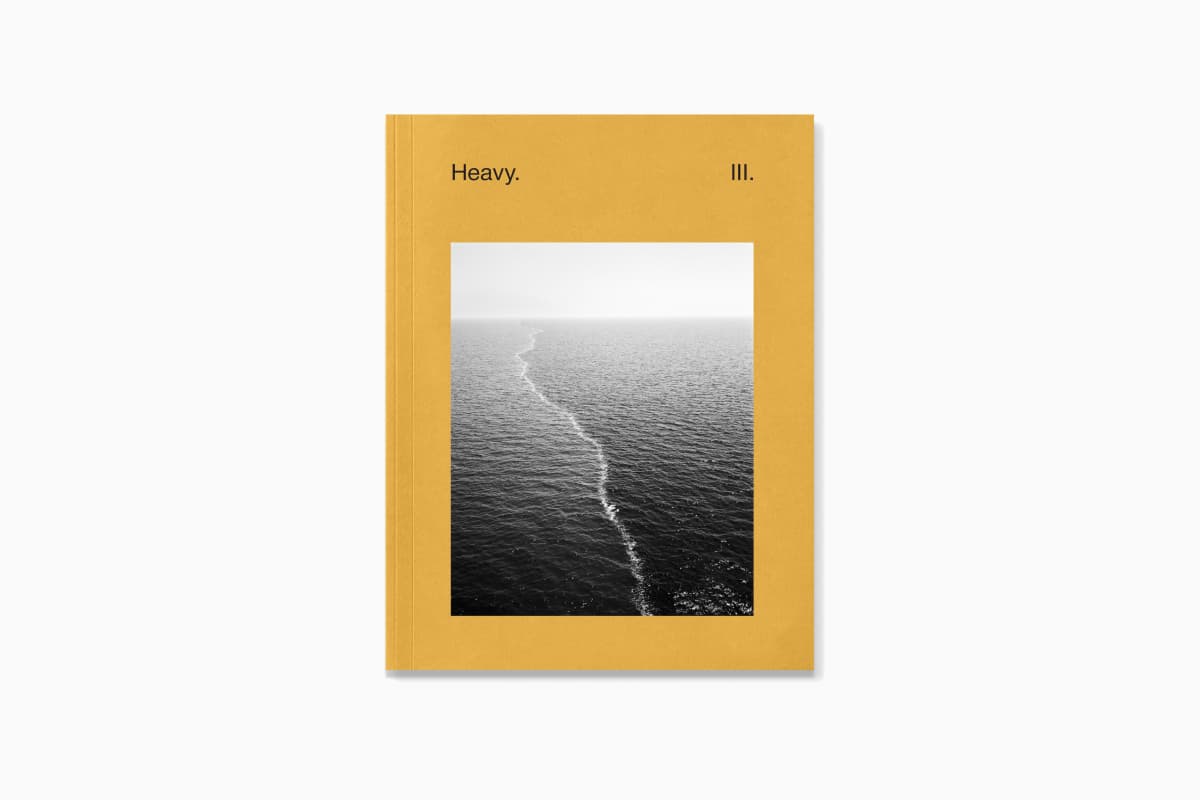 Heavy Volume III: Pre-order
---
Our good friends over at The Heavy Collective have announced their 3rd installment of Heavy and it's now available for pre-order. Get your hands on one plus one of their many other rewards here.
---
"It is with much excitement that we announce the upcoming release of Heavy Volume III, the third instalment of our ongoing journal series.
Heavy III spotlights work and words from 17 contemporary photographers and writers. Through the dialogue between artist & author, the dissemination of ideas & photographic process is explored, landing firmly at the confluence of where images are made and how they are read.
Heavy III aims to contribute and further the discussion of contemporary photographic practice by providing an accessible platform for the digestion of image and text on the printed page.
Featuring contributions from:
(a). Photographers
Gregory Halpern, Jo Ann Walters, Lindley Warren Mickunas, Matthew Genitempo, Nico Krebs, Rinko Kawauchi, Sam Contis, Taiyo Onorato and Zhang Kechun.
(b). Writers
Alana Celii, Dan Rule, Daniel Boetker-Smith, Echo Guo, Emma Phillips, Nich Hance McElroy, Nicholas Muellner and Sara Knelman."