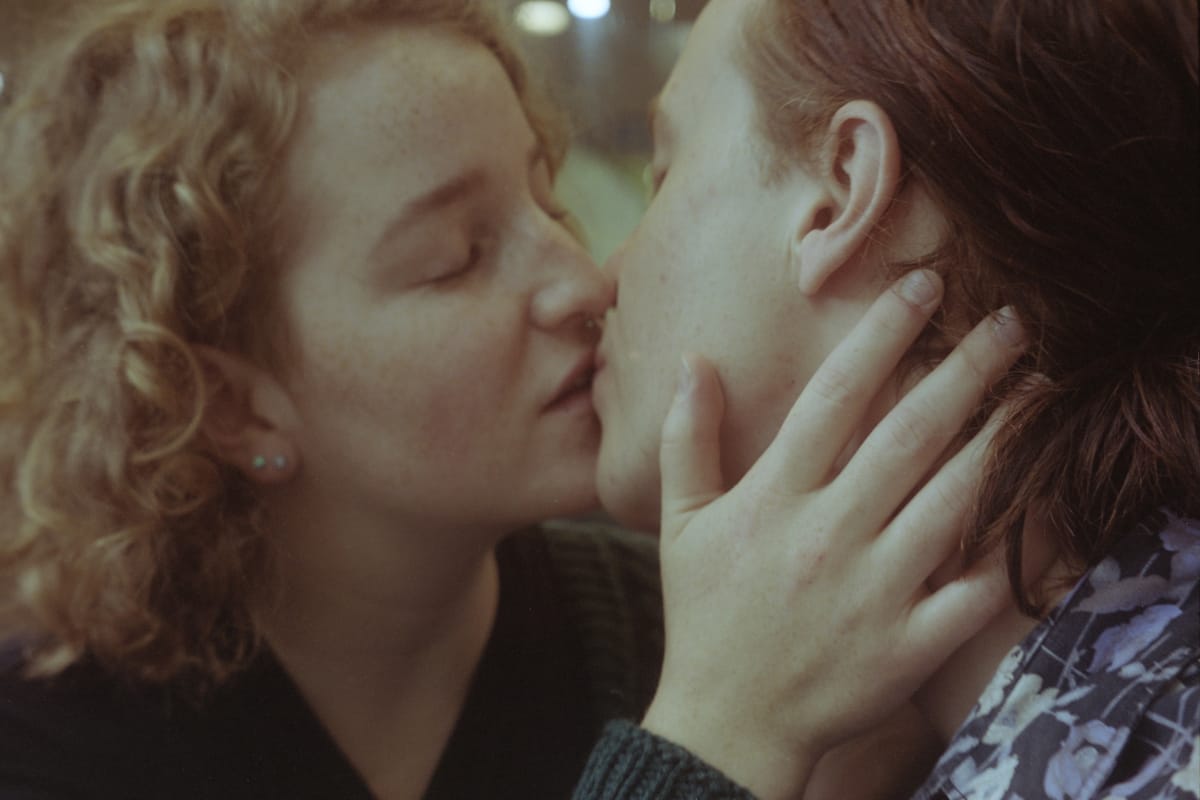 OPEN People's Choice Winner: Claire Warren
---
Our most recent submission project OPEN, blew us away with the number of great submissions and feedback we received.
Throughout the project, while our judges set off to find our cover image, artists and the public were scouring the gallery to vote on their favourite submission. With 309 votes, Claire Warren's image Lady Marmalade, took the prize. We spoke to her about her winning image and more below.
---
Claire Warren is a photographer and visual artist working with 35mm and medium format processes. Primarily commenting on feminism, girlhood and social media, Claire uses her work to create a social documentary narrative, with reference to early 00's pop culture and cinema. Claire has completed her major in Photography at the ANU School of Art and currently resides in Canberra, ACT.
What drew you to photography?
I sort of fell into it by accident. My dad got a camera for Christmas when I was 15 and around that time I had an extra elective to fill at school. I honestly took it because I thought it would be easy. Turns out it wasn't as breezy as I initially thought, but I became addicted and went onto major in it at University. I think I was most drawn to the freedom of it — I could take it anywhere both physically and metaphorically.
Any upcoming projects at the moment?
I've just finished up a year long project called Clementine, so I feel like I'm still coming down from that! I got to the end of the year and realized I still had so many ideas and places I wanted to take it, so I'll be continuing along the same trajectory. I'd love to add some more multimedia elements to it as well — hopefully some Super 8 or even VCR.
What's in store for 2019?
I've got a few group exhibitions coming up which is exciting! I've just finished a year long residency with Photo Access gallery which was fantastic, so I'm definitely looking at more residency opportunities. Hopefully going back to New York to make some more work as well! I love photographing there.
I'm really hoping to hone my style and work towards a larger body of work and make some more refined books — publishing and small print is really where my heart is at so I'd love to focus more on that.
What camera gear do you use?
I'm pretty DIY when it comes to photography. I pretty much only shoot film and my most recent work is shot on a Canon SureShot point and shoot which I found at the dump for something like two dollars. It's an absolute gem for what it is — small and lightweight with a neat flash, meaning I can photograph anything at anytime. I take it with me quite literally everywhere.
I don't have anything fancy lighting-wise either. I make my own sets and wrap bedside lamps in coloured cellophane. I think the fanciest piece of equipment I own is a Hasselblad 500C which I haggled for at a camera market. I can confirm that they're worth the hype.
How did you spread the word about OPEN?
I really just plugged it on social media. I was so chuffed by how many people got behind me and said how much they loved what I make!
Who was your favourite photographer who made it into the publication?
Genevieve Walshe for SURE. I adore her vibe and the way she uses light. She is goals.
What is your favorite photo book at the minute?
It's tough but I'd have to say The Ballad of Sexual Dependency by Nan Goldin.