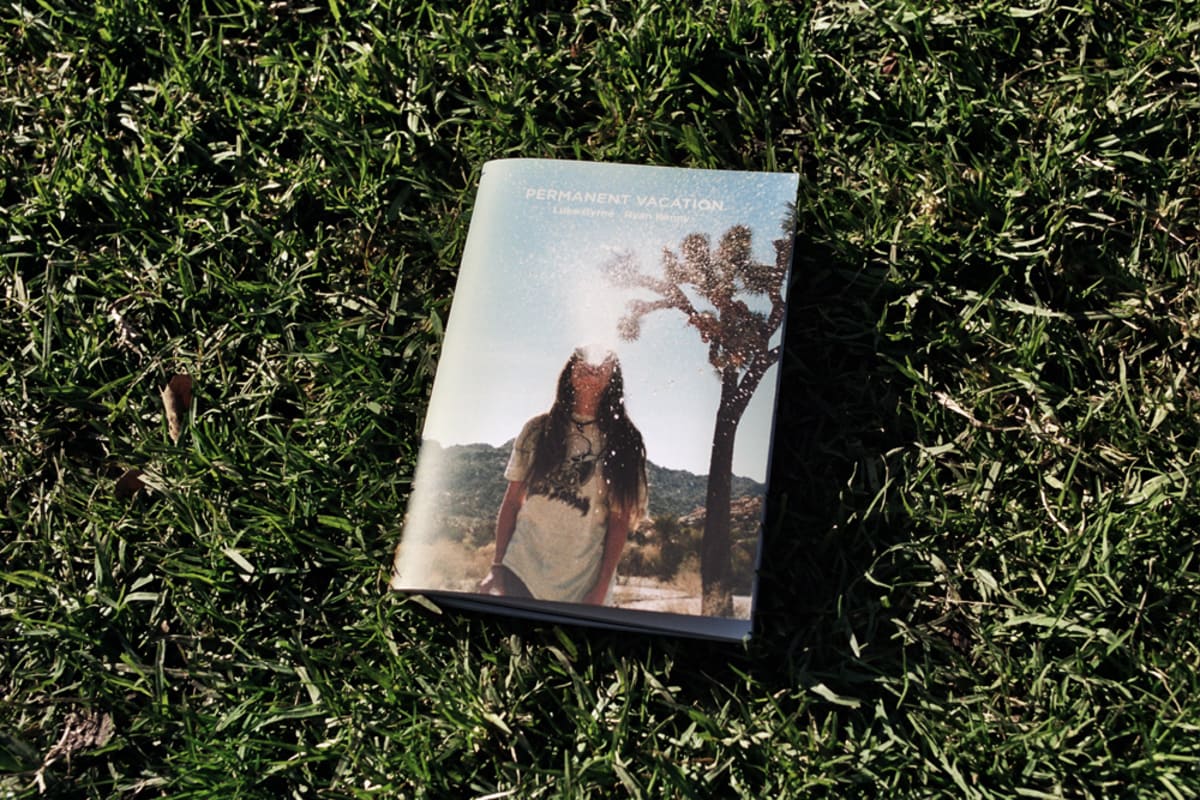 Permanent Vacation
by Luke Byrne & Ryan Kenny
Permanent Vacation is the second title from Melbourne-based publishing house, Bloom. The publication marks the second instalment of the 'Old Mates' series, where each title features work from two longtime photographer companions.
The title features images from South Australian born power couple Luke Byrne & Ryan Kenny, taken over the years they have travelled the world together for "work". Following them from California, to Arizona, all the way down to New Zealand's South Island and back to Australia, the two show us their version of a working week, which will make you quit your 9 to 5.
"I first met Luke at a pub in Adelaide. I was 18, and he was… 57? I don't remember. He was a friend of my brother's. My brother knew I loved his photos. So we were set up. I had spent all my money on a print of his online a week before. He told me "Oh man you should of just gone through me". I just remember thinking, 'Maybe I should ask for a refund?'. Any way, I love it. It's hanging to my right as I type. A month later, we were apart of the same group exhibition in Sydney. Six months later, I moved to Sydney and we started working together quite a bit. Then it got a little blurry. But since then, we've seen our first snow together, lost our per diems in Las Vegas, drained a water park in Arizona, hiked up Mt. Ohau in New Zealand, lost our minds in Joshua Tree, spent a year in Auckland one night and watched the sun set over the Grand Canyon. Africa tomorrow? Hawaii on Thursday? Anyway, back to the permanent vacation…" — R. Kenny
Format:

48 page, digital indigo printed, A5 softcover

Published:

2014

Editor:

Lloyd Stubber

Designer: Bradley Pinkerton
Edition:

200

Price:

$15
Shipping Details:
$8.95 express delivery within Australia. For all metro areas, shipping is 3-5 days + 1-2 days handling time. For those outside of metro, refer to this guide. Tracking and insurance included.